I knew that C.S. Lewis and I had more in common than our Christianity when he said, "You can never get a cup of tea large enough or a book long enough to suit me." Welcome to a celebration of faith, tea, and the written word. I'm always engaged in a book, and whether it's one I'm reading or one of the inspirational romances I write, there's always a cup of tea close by. Join me in a cup as we chat about faith, our favorite books and the exciting places our reading and writing adventures take us.
Thursday, February 13, 2020
Valentine's Sale!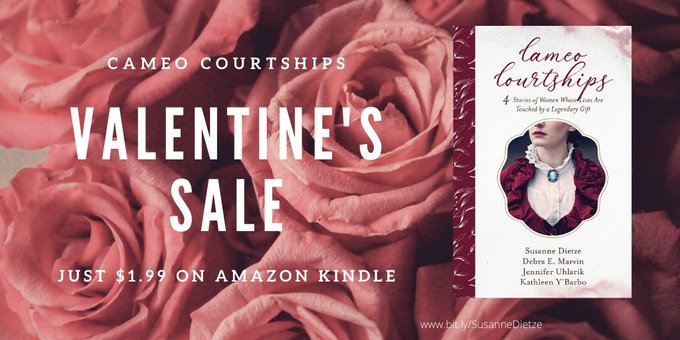 Not sure how long the sale will last, but it's currently less than fifty cents per story on Kindle!
Posted by

Susanne Dietze
at 10:14 AM