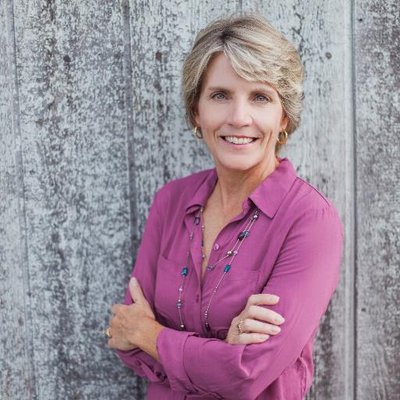 Connie Mann is a licensed boat captain and the author of romantic suspense novels Tangled Lies (May 2016) Angel Falls and Trapped! as well as various works of shorter fiction. She has lived in seven different states but has happily called warm, sunny Florida home for more than twenty years. When she's not dreaming up plotlines, you'll find "Captain Connie" on Central Florida's waterways, introducing boats full of schoolchildren to their first alligator. She is also passionate about helping women and children in developing countries follow their dreams and break the poverty cycle. In addition to boating, she and her husband enjoy spending time with their grown children and extended family and planning their next travel adventures. You can visit Connie online at www.conniemann.com.

Don't forget to enter using the Rafflecopter form below to win a copy of Connie's Tangled Lies!
***
Here are 10 things people may not know about me:
1—In my day job, I'm a US Coast Guard-licensed boat captain. I work for our local school system here in Florida and regularly get to take 5th graders on the Silver River and show many of them their very first alligator. It's such a great job.
2—I like to cook, but hate to bake. Cookies are okay—though most of the dough never actually makes it into cookie form. I put frozen cookie dough in the outside freezer to avoid temptation, but somehow, it evaporates. I have no idea how that happens.
3— I crave routine—until I need a break from routine lest I go crazy.
4—I think anything under 70 degrees requires a jacket. Under 45 and the parka comes out. It gets cold on the water, even in Florida. (Yes, I know I'm a weather wimp.)
5— I love books with yummy heroes and nail-biting suspense.
6—Absolutely nothing happens in my world without a deadline.
7—I love flowers and pretty yards, but I have a black thumb. The only plants we have are ones that can thrive with no intervention from me whatsoever.
8— I've never met a bag of potato chips I couldn't finish in one sitting. Need I say more?
9—My favorite place in the world is by the water—either on a boat or walking along the beach. The sea just soothes the soul, doesn't it?
10—I still miss our sweet black lab, who we had for 18 years, so I put a beautiful yellow lab named Bella in my new book, Tangled Lies.
Thanks so much for the opportunity to be your guest.
Here's the back cover copy of TANGLED LIES:
Orphaned as a child in Russia, boat captain Sasha Petrov has spent most of her life adrift, anchored only by her loving foster family. So when they beg her to return to the family marina in Safe Harbor, Florida, for Mama's sixtieth birthday, Sasha complies, hoping to put the past behind her. But Mama has other plans: she wants her three foster daughters to find Tony, the biological son who disappeared twenty years earlier.
Sasha agrees to try, but that's easier said than done when bad boy Jesse Claybourne shows up, reigniting an old attraction. Back in Safe Harbor on a quest of his own, Jesse gets tangled up in Sasha's search, and soon the two are close to uncovering an old town secret that some will stop at nothing to protect.
When Jesse is violently beaten and Sasha's dog is poisoned, they realize the past is hiding something more sinister than they ever imagined. Can they uncover the truth without destroying Sasha's family and breaking each other's hearts, or are they sailing against the wind?

USE THE RAFFLECOPTER FORM BELOW TO ENTER TO WIN!
Social Media Links
Amazon buy link: