To commemorate the 200th anniversary of
Pride and Prejudice
, Britain's Royal Mail released a series of Jane Austen stamps this week.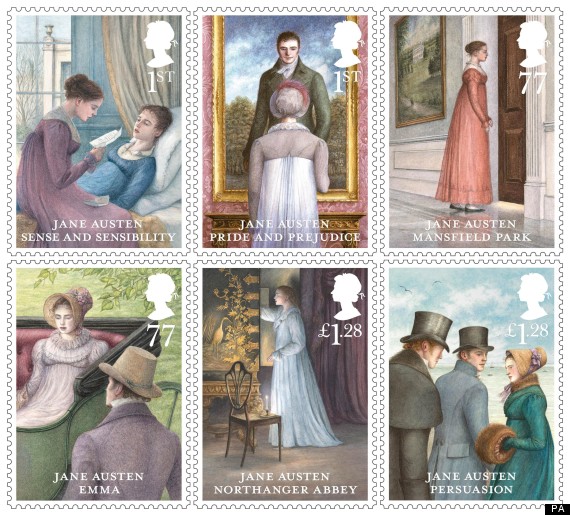 www.huffingtonpost.co.uk
The designs show scenes from Austen's six novels. Which is your favorite?
Psst...
This isn't the first time Jane Austen (and her creations) have been featured on British stamps. In 1975, a set of stamps was issued to celebrate Austen's 200th Birthday.
The 1975 set