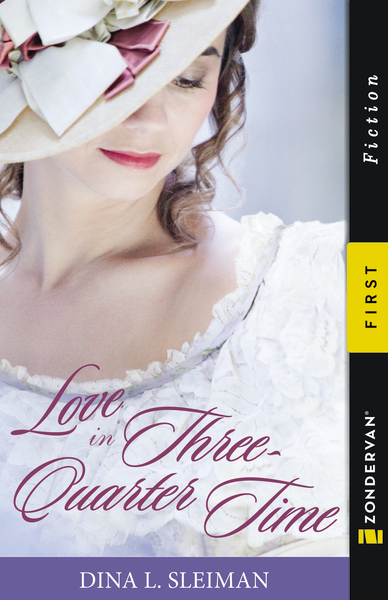 Dina Sleiman's Love in
Three-Quarter Time
is a grand tale of redemption, heartache, and love set to the tune of a waltz.
Set in early nineteenth century Virginia, the novel tells the story of Constance "Gingersnap" Cavendish, daughter of a plantation owner who falls in love with Robbie Montgomery. While they dance the brand-new waltz, he practically proposes, but that night, her world falls apart. Her father dies, their slaves escape, and the truth comes out that her father swindled most of their neighbors. Constance, her mother, and sisters, are shunned by society... and Robbie will have nothing to do with Constance.
Until she shows up as his sisters' dance instructor, hired to teach the girls how to waltz before their debut ball.
An abolitionist, Robbie has freed his slaves and works his own land, to his social detriment. But through his secret work freeing slaves, he knows more about the night Constance's father died than his conscience can bear.
Anyone who complains Christian novels feature bland, sinless characters won't find that to be the case here. Constance is a bit of a schemer, to put it bluntly. She deceives Robbie's family so she can get a job as his sisters' dance instructor, and she works very hard to make Robbie jealous--and draws others into her schemes. She may be a fiery Gingersnap, but her exuberance comes with a price, which she must pay eventually. Fortunately, Constance is challenged and learns a lot about God in the process. Neither she nor Robbie are the same people at the end of the book that they are in the beginning.
Fusing cultures and worship styles and set in a young America, this story is entertaining as well as enlightening. As the launch title for Zondervan First, it is moderately priced and well worth a download (click
here
). I highly recommend
Love in Three-Quarter Time
.